One of the biggest changes that occurred when Express Entry(EE) was released back on January 1, 2015 was the ruthless approach that Immigration, Refugees, and Citizenship Canada (IRCC) took with respect to the processing of permanent resident applications. <!–more–>Not only did IRCC go to an entirely electronic filing process, but they applied an extremely rigid and harsh "one touch" policy to the processing of applications. If any document requested was missing, the entire application would be returned.
Gone were the days of being able to provisionally file an application for permanent residence that may not have had all the requested documentation ready at the onset of filing and then forward any missing information at a later date. Traditionally, supporting documents such as police clearances and medical examinations could be provided at a later date. Express Entry policy requires that all documents be submitted at the time of filing. However, there are limited exceptions, such as police clearances, where it can be shown that it takes longer than 3 months to obtain them from the foreign jurisdiction.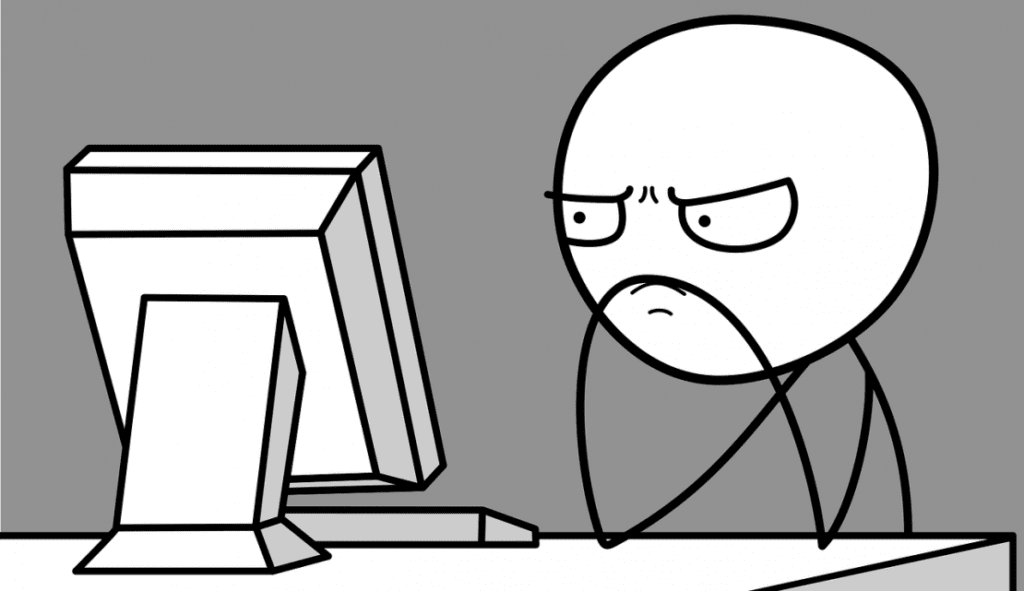 When an Invitation to Apply (ITA) is extended, applicants have only 90 days to file the eAPR application.  If documents are not ready in advance, applicants run the risk of not being able to collect all the necessary documents before the 90 days runs out. The consequences of a rejected application could be downright devastating for applicants.
Since these early days of Express Entry, some things have changed to soften the blow of the "one touch" policy. For one thing, the four year cap has now been lifted for foreign workers. With the cap no longer in place, foreign workers are no longer forced to rely upon a bridging work permit to extend their work status in Canada while awaiting for their permanent resident application to be completed.
Because the bridging work permit relies entirely on the Express Entry eAPR application being accepted…. no eAPR equals no bridging work permit. If this happened, there is no way to extend the existing work permit because the original work permit had typically already expired.  You cannot restore status under the bridging work permit program. The foreign national is left with no options, including losing out on the possible Comprehensive Rating System (CRS) points that allowed them to qualify for an ITA in the first place. It's a total mess.
With the lifting of the four year cap, employers are now able to continue obtaining Labour Market Impact Assessments (LMIAs) to extend the work authorization of foreign workers awaiting approval of their permanent residence (PR) applications. However, if there is question as to whether or not the LMIA will be approved, the precarious reliance on the bridging work permit still exists.
More recently, the landscape of the EE system took a significant shift when the CRS points for job offers were reduced from the 600 to only 50 for most job offers and 200 for senior executives. This all occurred without any notice.  If an eAPR got rejected in these circumstances, it really did cost foreign nationals their opportunity for PR status in Canada. Without those precious 600 points, many foreign workers no longer ranked high enough to secure an ITA.
So with all of these changes occurring, the moral of the story is to get it right the first time. Here are some critical tips to ensure that you do just that….
1. Apply immediately for any critical third-party supporting documentation.  In other words, if you have to request documentation from any outside agency, you are completely at the mercy of their processing times. As such, you must apply early so that you have everything in place. I recommend that you ensure you have all documents in place before you submit your EE profile. Although IRCC may allow candidates to submit eAPRs without some original supporting documents, such as police clearances, they will most definitely require proof that they had been applied for. The most critical of the "third- party" documents (things you need to apply for or book an appointment to get) include:
Language Testing Results (LTR). This is probably the most important "third-party" document you will need to obtain. You have the option of taking the Canadian English Language Proficiency Index Program (CELPIP) or the International English Language Testing System (IELTS). You need only take the "General Test" for either option. Information regarding these tests can be found here. We have found that clients who learned English in the Americas generally do better with the CELPIP test as the accent is "Canadian" and often times easier to understand. The IELTS may be a little tougher because the accent tends to be more closely associated with continental English with its accompanying variations in terminology. Obviously if you learned continental English, the IELTS may suite you just fine.
Educational Credential Assessments (ECA). With the significant drop in CRS points awarded for job offers, ECAs are even more important now. Candidates must ensure that both the principal applicant and spouse, if applicable, obtain this assessment so that all possible points are awarded. IRCC has provided a list of the designated organizations for ECAs here. Our latest experience suggests that the World Education Services may be one of the quicker options. However, you need to shop around. If you are desperate and running out of time and money is not an option, you may even consider submitting your credentials for assessment at multiple locations and take the results that come back the quickest. Obviously, one would expect that the assessments should be comparable. However, if they are not, then presumably you would use the one that provides the most favourable assessment.
Police Clearances (PC). Depending upon the countries from which you need clearances, obtaining these can be a real problem. Based upon our recent experience, I highly recommend that you do not file your eAPR unless you have your police clearance in hand. If you are applying through a jurisdiction where the process can take up to 3 months or longer, you may be able to submit evidence to support the fact you have applied for the clearances. However, it has been my experience that there is no guarantee IRCC will accept evidence of making the request over an actual uploaded copy. Do not take the chance….get your police clearance, and then submit your eAPR.

[HINT: Police Clearance information can be found here.]
Immigration Medicals (IM).Remember that immigration medical examinations must be obtained from an IRCC designated Panel Physician. As is the case with ECAs and PCs, as candidates are rushing to complete IMs to finalize their PR applications, it will become increasingly difficult to book appointments with Panel Physicians. Book now so that you are able to get your IM right away. Immigration medicals are valid for a period of one year.

[HINT: The global list of IRCC Panel Physicians can be found here.]
2. Start collecting your civil status documents. Make sure that you have your birth certificates (dependent children), marriage certificates (if applicable) and valid passports ready in advance.
Birth Certificates. Prior to Express Entry, one of the most troublesome of the civil status documents was the birth certificate. However, with IRCC not requiring these for principal applicants and spouses, they have taken on a lesser portion of the stress client's face. If you have dependent children, you will need them. If you are in Canada and have dependent children, you likely do have your birth certificates on hand. However, make sure you have them if dependent children are included with your application. This advice would apply equally to marriage certificates as well.
Passports. The problem with passports is that they have an expiry date. We have had a number of occasions where we were preparing to file a PR application for a client when we realized that the passport was expiring in just a few months. Make sure your passport is valid for at least one year. If it is not, we recommend that you take steps immediately to have it extended as IRCC requires a passport to be valid for at least 6 months at the time of visa issuance. We know that IRCC is going to be super strict when it comes to supporting documentation, so although we have been able to submit copies of expired passports in the past with an accompanying statement indicating that an application had been filed for an extension or a new one, I would strongly discourage doing this now, as CIC will have no problem returning a person to the EE pool if a complete eAPR has not been filed within the 90 day window.
3. Collect reference letters.  Make sure that all reference letters meet the minimum expectations of the various PR programs. If you want to know exactly what the reference letters currently need to contain, go to this link and scroll down to the section entitled Proof of Work Experience. I also recommend that you check out my blog entitled: How to Draft Employer Reference Letters that Work, for specific ideas and guidance you can use to ensure it is done properly.
One of the areas that causes the most difficulty for foreign nationals is ensuring that they have properly matched their particular position with the correct National Occupational Classification (NOC) code. Please remember that at least for the time being, IRCC uses the 2011 NOC.  If you need help making this determination, I recommend that you check out my blog entitled: Express Entry – The Secret to Finding Your Correct NOC.
However, the key factor to ensuring a proper identification of your position within the NOC, is to demonstrate that you performed the actions set out in the "lead statement" for the occupation as well as a substantial number of the "main duties" of the occupation as set out in the occupational description of the NOC. If the duties do not match, the PR application may be refused. However, my blog post above will walk your employer through this process.
4. Get your background history organized. You will be asked many questions when submitting your EE profile into the pool. However, these questions focus specifically on the various human capital factors driving the Comprehensive Ranking System. There are some sections that are not covered until after your ITA has been extended to you. One of the two areas that give people the most grief are the sections that relate to address history and travel history. You will be expected to document where you have lived for the past 10 years and also set forth your travel history for this period of time. I highly recommend that you start working on this early on in the process so that you are not left scrambling for old addresses you have lived at when the 90 day clock is ticking on filing your eAPR.
5. If you are running out of time, consider hiring an authorized representative.  If you are currently in a situation where you really need to get your application filed quickly, you may want to consider hiring an authorized rep to help you. Because the online portal is entirely electronic, you are no longer restricted to using a representative that lives in your geographic area. No matter where you may live in the world, our firm offers a wide variety of services that can help you navigate this unexpectedly complex immigration process. I have set out below some of the options our clients have found most helpful:
Book a Paid Consultation – you may just have a few questions that you need to ask and really just want to do it yourself. If this is the case, we offer individual consultations that are designed to answer your specific questions without all of the hassle of a formal representation. You can click on this link to book a minimum 30 minute paid consultation. Just fill out the online request form and we will get back to you right away. If you want to reach me by phone, just call the firm's Lethbridge office (403-328-5577) which is where I spend most of my time. However, I, or a member of our immigration team, can be reached at just about any of our other offices as well.
Express Entry Review – a great new service we offer is to review your express entry profile and your eAPR before you file it. If you need just a little reassurance you have done it correctly, why not consider hiring us to give it a thorough review to ensure you have done everything properly and that you are not missing anything. No matter where you live in the world, we are able to conduct a screen share with you to go over the information contained in your MyCIC portal and also review your documents to ensure they meet IRCC's requirements.It goes without saying that you cannot afford to get it wrong. In fact, even if you get it right and manage to have your EE candidate profile placed into the pool, you may be missing out on critical human capital and skill transferability points without even knowing it. These points could make the difference between being extended an ITA and languishing in the pool.
Hire us to be Your Representative – some people just want complete peace of mind in knowing that everything has been done correctly. We take the stress away from our clients by assisting them through every aspect of the Express Entry process. This full service representation covers just about everything you could want in preparing and submitting your express entry application from start to finish. If you are someone that wants to leave nothing to chance, or someone who just doesn't have time to spend the numerous hours necessary to properly filing an Express Entry application, this service is for you.
My purpose in writing these blogs is to provide tons of useful information and direction for those who want to "Do-it-themselves" while at the same time demonstrating to those interested in hiring an immigration representative that we know what we are doing and can actually help. If you want to learn more about the services we offer and why we feel our immigration team at Stringam LLP stands out from the crowd, click here.
Stay tuned for future blogs on Express Entry and a wide variety of other Canadian immigration topics.
And don't forget to sign up for our "Canadian Immigration Podcast" also available for download on iTunes
Mark Holthe | Immigration Lawyer | Stringam LLP
Mark is an x-immigration officer with Citizenship and Immigration Canada having worked on the Canada/US border. He is a past Executive Member of the National Immigration Law Section of the Canadian Bar Association and Immediate Past-Chair of the Alberta South Immigration Section of the CBA. He is a frequent speaker and educator on Canadian Immigration Law and Policy and regularly offers seminars and workshops to lawyers, consultants, and human resource personal related to the Temporary Foreign Worker Program and the transitioning of foreign workers to permanent resident status in Canada.[/vc_column_text][/vc_column][/vc_row]