The Christmas season is a magical time. Some even call the holidays the most wonderful time of the year. December brings with it traditions galore – from lights to presents, cookies, and Santa – but the traditional holiday movie is special on its own. 
The main characters of these specials are like members of the family: your goofy aunts, uncles, and cousins who only come around once a year. 
Because they are special to us – because they are family – we tend to overlook the more unsavoury characteristics they stand for. We look on them fondly with memories of holiday's past and they come off as innocent in our eyes.
Well. Today we say NO MORE!
Too long have we overlooked the misdemeanours and outright crimes committed by our fave Holiday Heroes! Today, we review the actions of several holiday movie characters and determine once and for all who was naughty and who was nice. 
Let our First Annual Holiday Hearing of Christmas Court begin! 
Buddy the Elf – Elf (2003)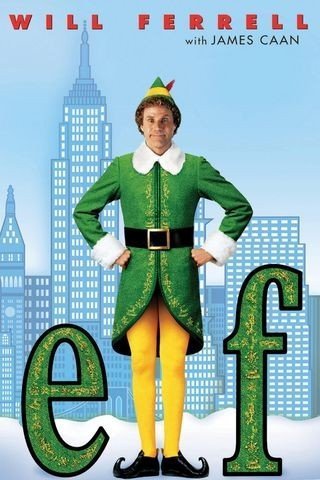 Compared to some others on this list, Will Ferrell's Christmas Classic about a child-like elf in search of his family is rather tame. 
Our main man Buddy (played by Ferrell) leaves the comfort of his North Pole home and makes his way to Manhattan, all in search of his long-lost father. Other than crimes against the Culinary Arts (maple syrup on everything, candy in spaghetti, and way, way too much Coca-Cola), there are really only two instances of Buddy committing crimes. 
The first crime Buddy commits is simple vandalism. He spends the night redecorating, reorganizing, and recreating a magical winter wonderland in Gimbels Department Store. Yes, one could argue that the "Holiday Magic" created by this crime outweighs the crime itself – but that is not how the legal system works. No matter how innocent, it's still a crime. 
The second crime is later in the film: Buddy and his new-found brother, Michael, are confronted by bullies and forced into a snowball fight. 
The following actions can only be described as assault.
Buddy uses his world-class, North-Pole-conditioned snowball skills to utterly demolish and desecrate the bullies. This torture – while arguably an act of self-defence – can only lead to the bullies being haunted by snowball-ridden nightmares and a deep-seated fear of grown men in elf costumes. This is, after all, a 30-year-old man (or elf) torturing 13-year-olds with a snowball arsenal. 
Given the holiday-spirit-filled nature of his crimes – and the fact that one was completely victimless – we declare him to be NICE. We do, however, sentence him to one week with no maple syrup. 
Christmas Court Ruling: NICE!
Scott Calvin – The Santa Clause (1994)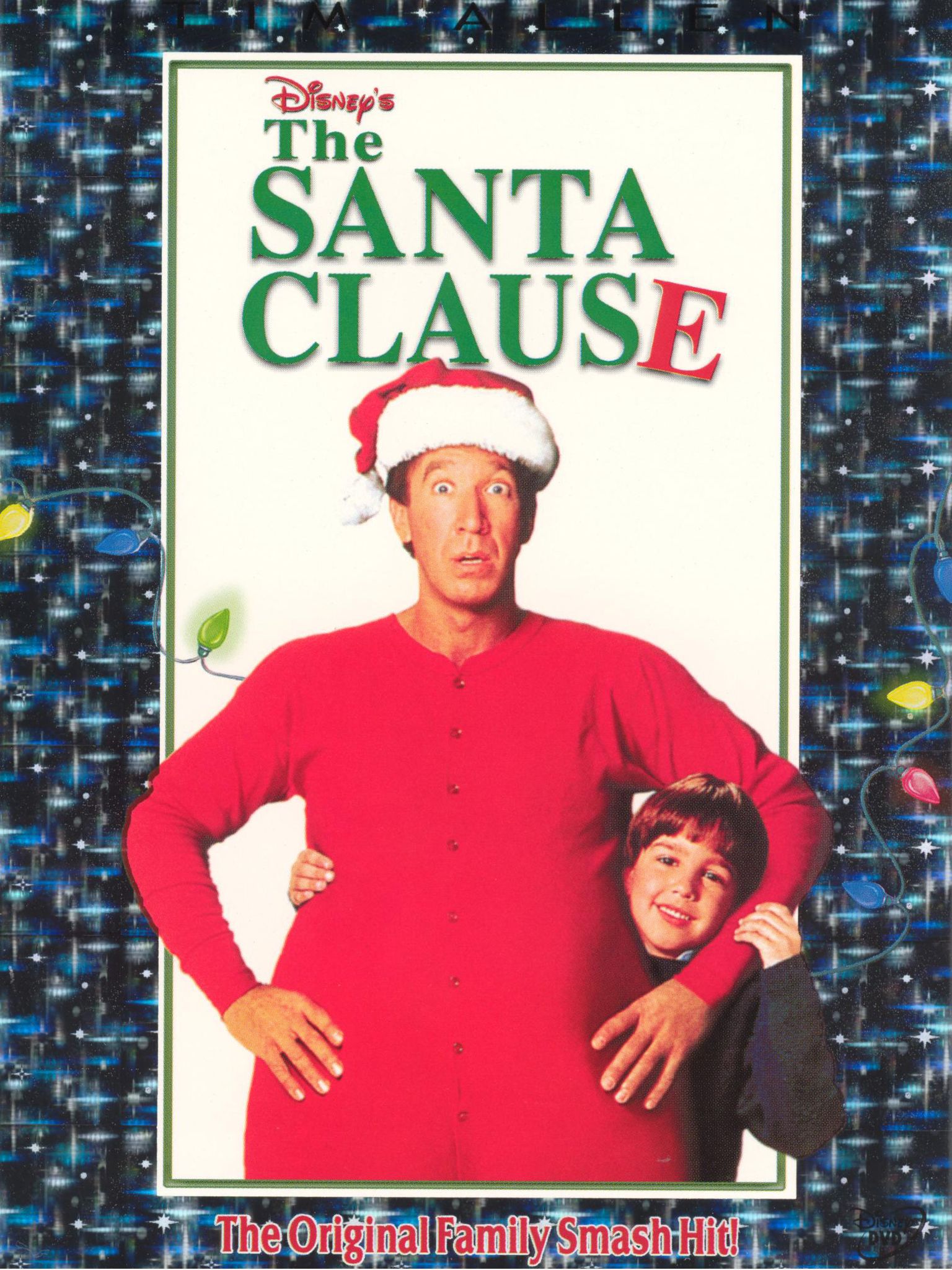 Scott Calvin is just a regular toy salesman. That is, until one Christmas when Santa falls off Mr. Calvin's roof and onto his front lawn. Normally, this is where the story would end. But it's only the beginning of Mr. Calvin's crime spree. 
Rather than calling 9-1-1 and reporting the incident, Mr. Calvin takes Santa's clothes and climbs on the roof himself. Mark this as crime number one: Scott Calvin commits identity fraud, impersonating Santa Claus. He doubles down on this crime by stealing Santa's sleigh – an act that could easily land him in the slammer for a year. 
These are serious charges. They're even more serious when paired with numerous breaking and entering he commits throughout the rest of the night. 
It gets even darker towards the end of the movie.  Mr. Calvin kidnaps his son to help him with preparations at the North Pole. While we are sure they had a lovely father-son bonding trip, his ex-wife is left to worry about the whereabouts of her son and his Santa-impersonating father.
While he's clearly guilty of several crimes, we must also consider that Scott Calvin has already been sentenced to a life of community service as the real Santa Claus. Any additional punishment would just be cruel and unusual. 
Christmas Court Ruling: NICE!
The Grinch – How the Grinch Stole Christmas (1966)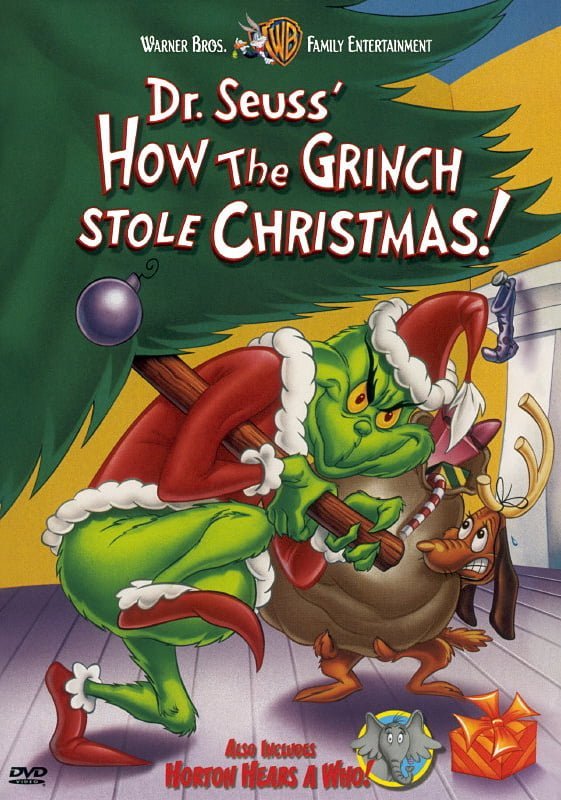 The Grinch has long been the pinnacle of holiday villainy. He terrorizes an entire town solely due to their joyful love of Christmas. In the process, he commits so many crimes that it's nearly impossible to even list them.
Multiple B&Es, theft after theft after theft: it seems there isn't a law the Grinch isn't willing to break. And, worst of all, he lies to poor, little Cindy Loo Hoo! He's a monster!  
Obvious crimes aside, the Grinch commits several that are often overlooked. Much like Scott Calvin, he too is guilty of identity fraud while impersonating Santa. And then there's animal cruelty: making tiny, sweet Max the Dog pull all the stolen gifts (and himself) back up Mt. Crumpit. 
And let's not get into his massive crimes against fashion! Wearing a Santa hat and jacket with no pants? Come on, Mr. Grinch. It's simply unacceptable.
The Whos down in Whoville may have forgiven The Grinch after he developed a serious heart issue, but we at the Holiday Hearings cannot afford such leniency. 
Christmas Court Ruling: NAUGHTY!
Kevin McCallister – Home Alone (1990)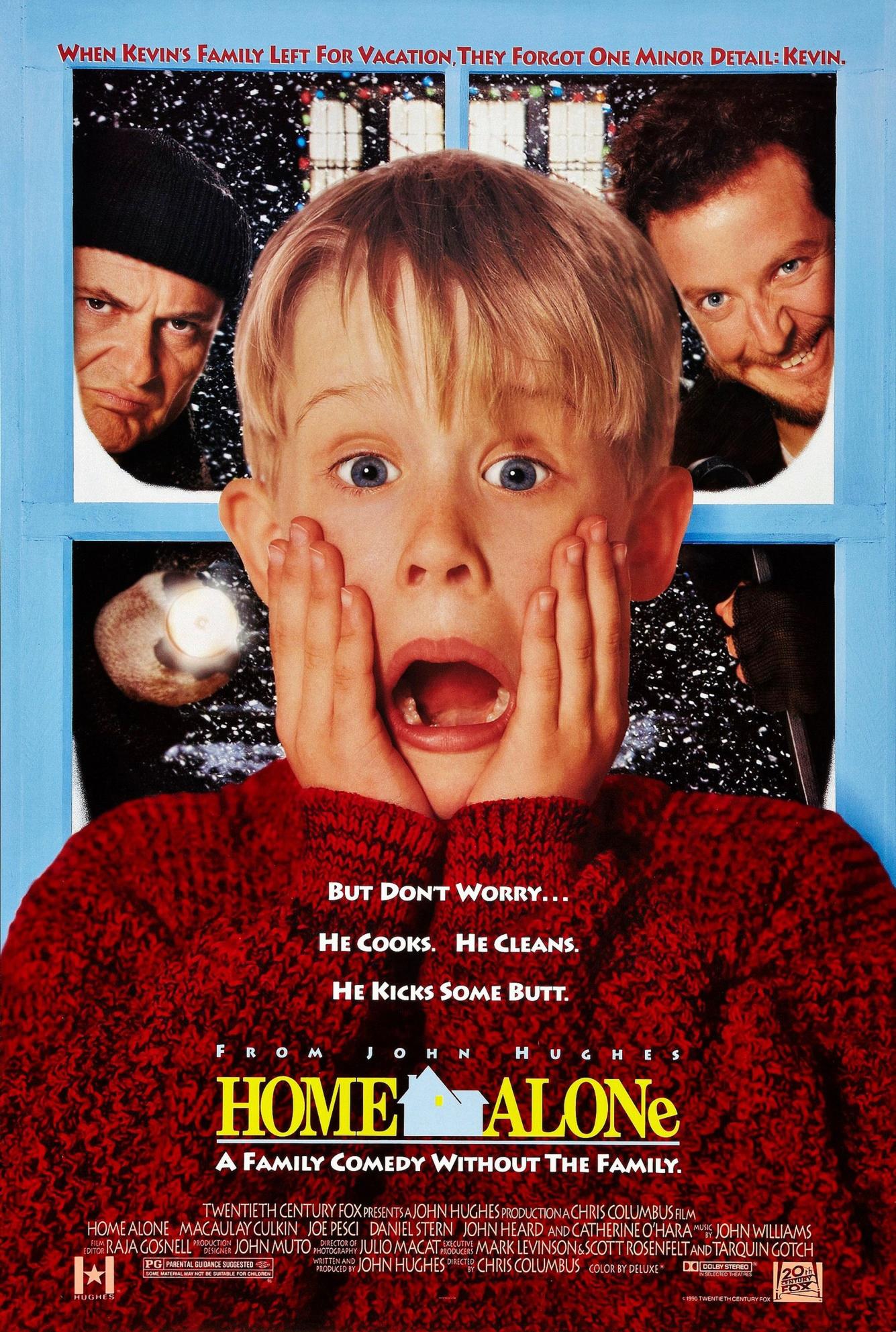 This is the trickiest part of the Christmas Court. Technically, all the crimes committed by our lovely eight-year-old prankster are self-defence. And yet, it's hard to defend the cruel and unusual methods he used – some of which border on torture.
Mr. McCallister ices up a staircase. On another, he covers them in tar, hiding a nail (on which Marv impales his foot). He sets Harry's head on fire with a blowtorch (a BLOWTORCH). He even shoots both home invaders with a cap gun: one in the head and the other in the… unmentionables.
At the Christmas Court, though we applaud the ingenuity of the eight-year-old, we also realize he shows no hint of holiday spirit. In fact, he doesn't even seem that remorseful. With that in mind, we have no choice but to declare him both guilty AND naughty. As punishment, an oversized piece of coal in his stocking ought to do. 
Christmas Court Ruling: NAUGHTY! 
As the Holiday Hearings at our Christmas Court adjourn for the year, we at Stringam want to wish you and your family nothing but the best this holiday season!